Meet Our Team | St. Francis Woods
Get an introduction to our care and administrative team at our Peoria facility.
---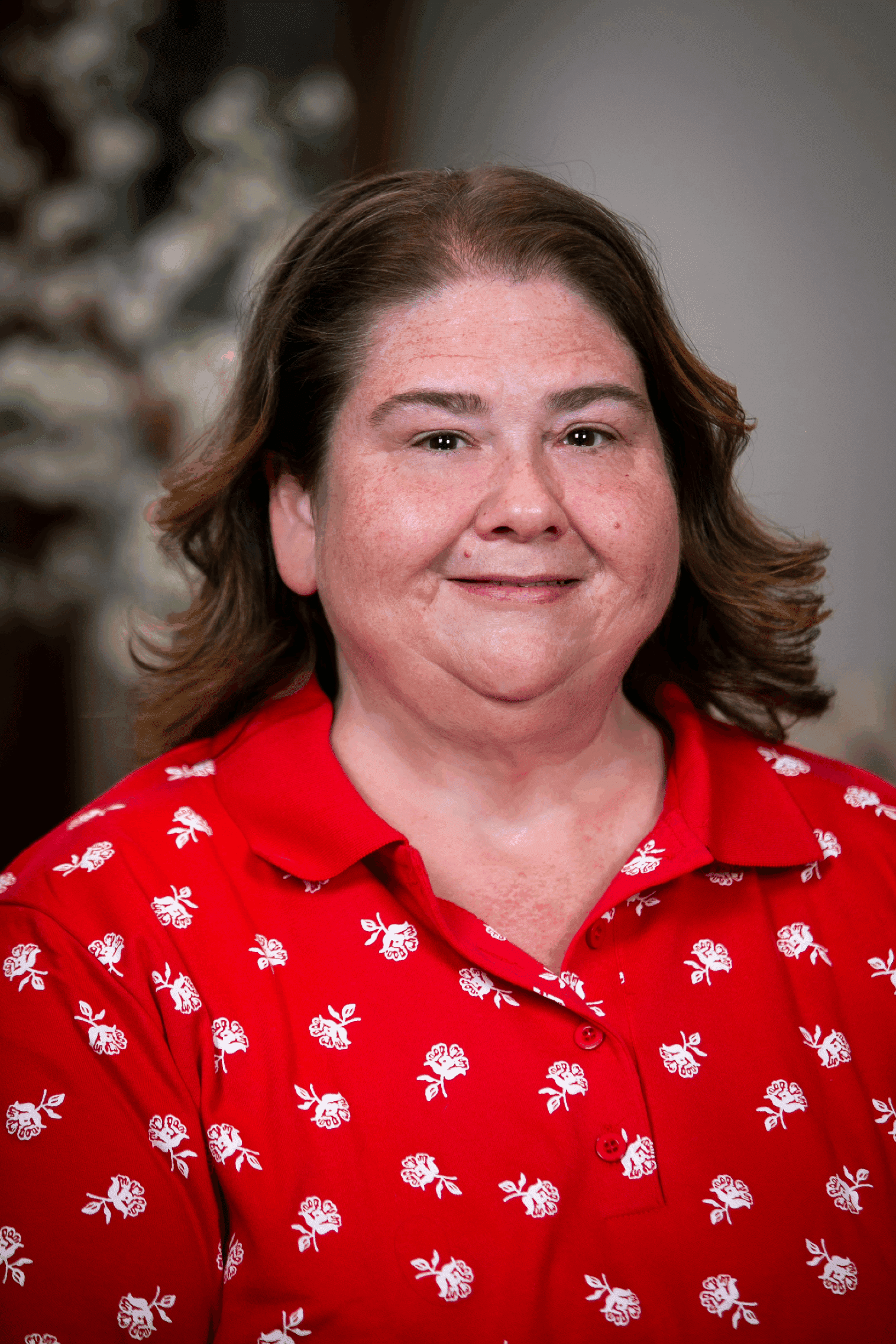 Lisa Clark
Compliance Director
---
My name is Lisa Clark, I am the Compliance Director at St. Francis Woods and have been here for six years. I have worked in the healthcare field with seniors for more than 30 years. I fell in love with working with the elderly during my stint as activity assistant in 1993 and continued my career in healthcare as a certified nursing assistant, human resources, social services and much more!
I have two children that are grown and five grandchildren that are the love of my life! In my free time, I enjoy spending time with them, reading, and being with other friends and family. My goal here at St. Francis Woods is to continue to make this a loving and caring home for everyone that lives here. The resident's safety and happiness is always my priority!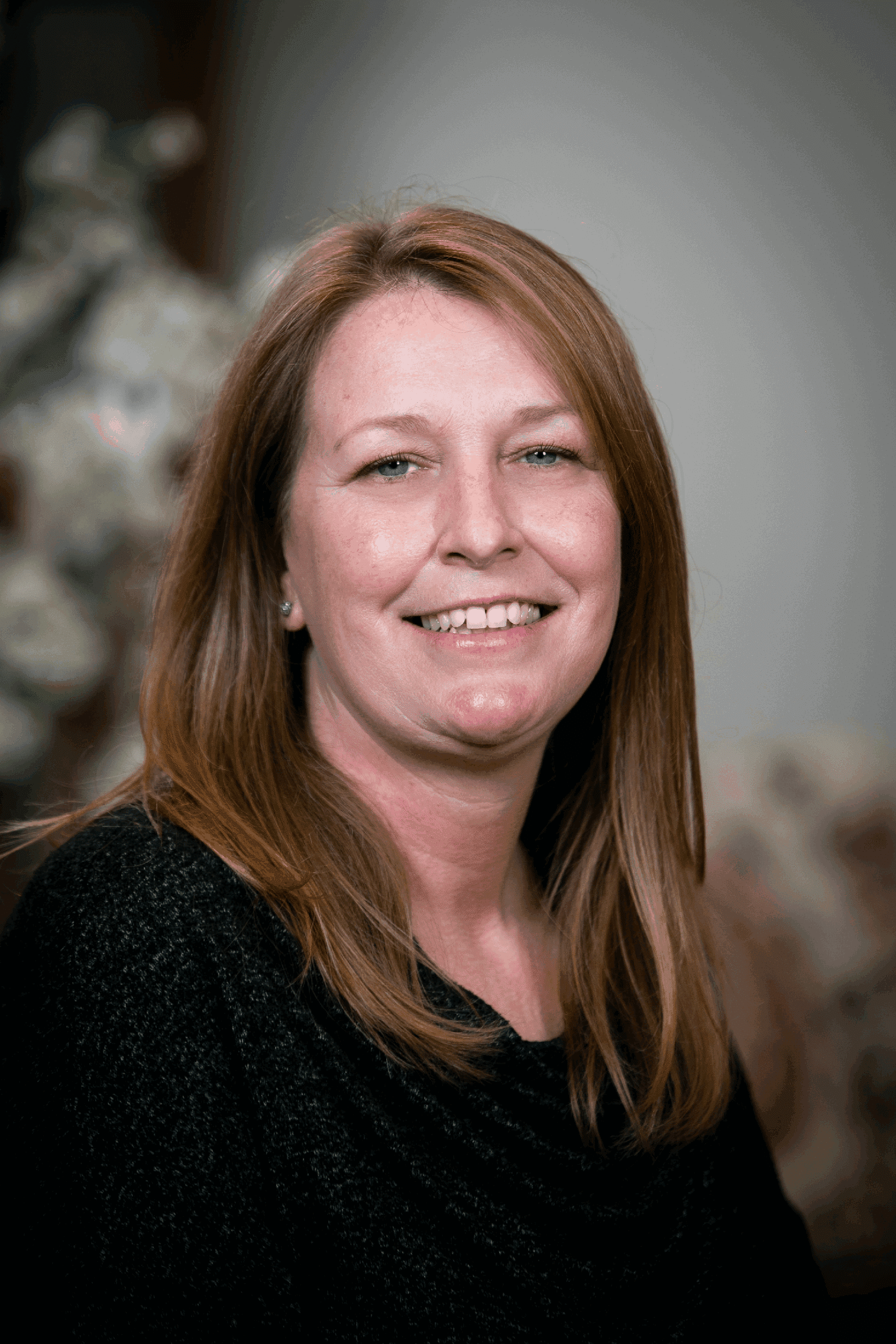 Brandi Seidell
Human Resources Director
---
Hi, my name is Brandi Seidell. I am the Director of Human Resources at St. Francis Woods. I have held the position since August 2016, and I truly enjoy it! I am so grateful for the relationships I have built here over the years with both staff and residents. The family atmosphere that we have here makes it not only a great place to live for our residents, but also a great place to work.
Makinze Roman
Marketing & Admissions Director
---
My name is Makinze Roman, I originally grew up in North Carolina and moved to the midwest when I was about 11 years old. I have always been an athlete and played multiple instruments growing up. I graduated from Liberty University with my Bachelor's in Business Administration. I am currently pursuing my master's through Liberty University. I have always had a passion for health care and feel as though I can make the most difference being apart of the St. Francis Woods family.
In my free time, I enjoy being around family and playing "old school" board games and card games. I look forward to building meaningful relationships with the residents at St. Francis Woods.
Kim Frans
Care Plan Director
---
My name is Kim Frans. I've been a nurse for 18 years. I have worked with a variety of different age groups throughout the years and have found that geriatrics is where I can make the most impact. I have two children that I am very proud of. When I'm not at work you can find me at the movies with my son, taking a walk with my dog or reading a book. I look forward to working here at St. Francis Woods and making every resident here feel safe and cared for.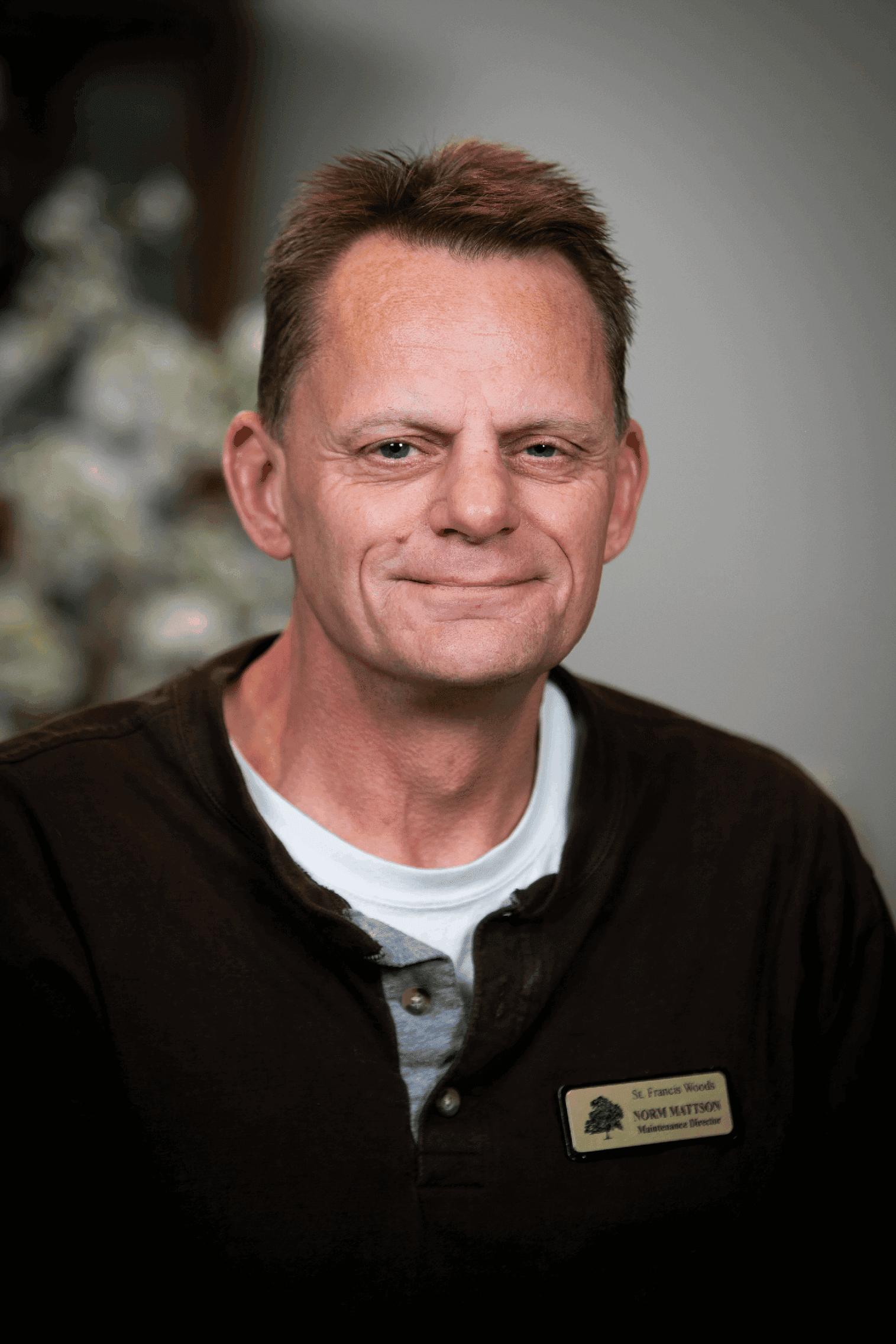 Norm Mattson
Maintenance Director
---
Hi, my name is Norm. I'm the maintenance director at St. Francis Woods. When this job came along, I jumped at the chance to accept it. I previously owned a drywall and re-modeling company for 30 years, therefore I am well qualified. Working here offers me so much more than anything I've ever done in the past. Working here is like being with family all day. I'm very grateful to walk through the doors every morning, and miss my family every day when I leave.
Kelly Dupre'
Activities Director
---
Hello, my name is Kelly Dupre'. I started working at St. Francis Woods during COVID in March 2020 as the front desk receptionist, then in June 2020 I became the Activity Director for our facility. I really enjoy activities as I get a chance to interact with the residents and see them smiling and enjoying life. When I am not working. I enjoy watching Netflix, eating out and spending some time with my family and cat Fiona. I really love my job! I love our residents like they are family. They make it so easy for me to come to work every day.