Services Provided at Our Community | St. Francis Woods
Learn more about the services we offer to our residents
Services Provided by St. Francis Woods
---
We provide options that are completely personalized to each individual resident that caters to their needs. We cover everything from medical requirements such as medication management to recreational activities and living assistance. We like to think of our residents' units as their own private apartments. Residents have the comfort of knowing a nurse's help is just a click away with their life alert assistance buttons located within the units and as necklaces. The life alert buttons can be used to request assistance, ranging from minor help such as getting a glass of water, to requesting urgent medical attention. This approach at St. Francis Woods provides independence as well as comfort and safety within our community. Our facility is a safe haven for residents to enjoy living comfortably without having to sacrifice their own health and be provided with high quality care at all times. Our staff is always there to be of assistance to our residents 24 hours a day, 7 days a week, 365 days of the year.
Medical & Nursing Services
---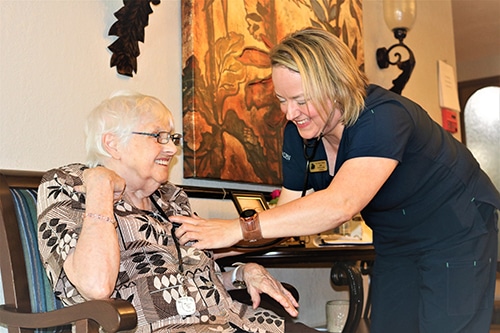 Our extensive health care services provided at St. Francis Woods include all of our nursing staff to be certified CNA's and LPN's for the highest possible health care service for our residents. Selection of our nursing staff means going through the vital background checks and required certifications to ensure the best care in our facility. They are present at all times year round for any minor or major medical assistance. We also provide medication management that is distributed to each resident daily and is securely handled by our nurses to ensure the right amount of medications are being given to each person, as that's when they will feel the best on a daily basis.
---
Health & Lifestyle Services
---
From Care Plan coordination to monthly activities; we are here for our residents to ensure the best possible life for them within our facilities. Our goal at St. Francis Woods is not just care, but comfort in all aspects. We want our residents to feel their best by providing them with healthy options for every area of their lives.
---
---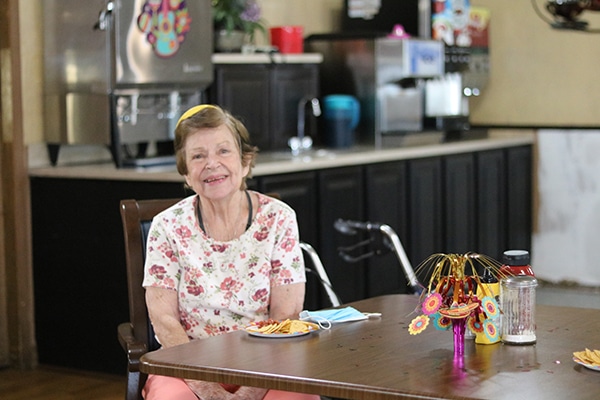 At St. Francis Woods, we pride ourselves on the ability to help you with finances on every level. Our experienced administrators will work with your loved ones to provide assistance with their personal finances are taken care of and managed responsibly.
---
---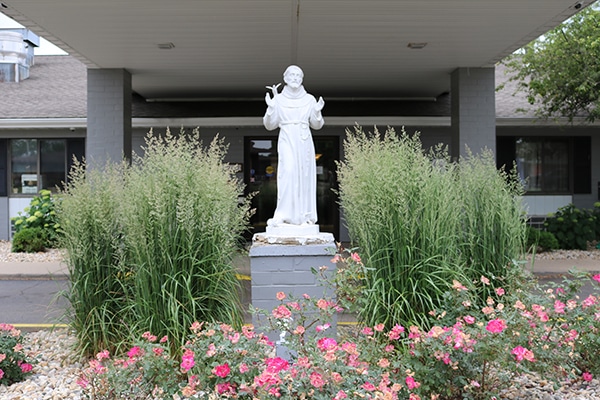 Our gorgeous 92 room facility is designed to be both convenient and private for our residents. Each unit is a large studio with a private bathing/restroom area, bed, closet space, a/c unit, and room for the resident to have the furniture of their choice.
---
Additional Information & Services
Aside from our main services, below are resources for more information and services we provide for our residents at St. Francis Woods.
---